Lessons
Oxmardyke Equestrian Centre with its friendly and professional atmosphere offers a high standard of BHS qualified riding instruction on horses and ponies to suit all levels and abilities.

Child Riding Lessons
Children's class lessons are available after school 4.30pm for beginner & novice children, 5.30pm for more experienced children. Child class lessons also run all day on a Saturday with suitable sessions for all abilities throughout the day. Private lessons are available after school 4pm-4.30pm.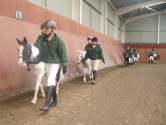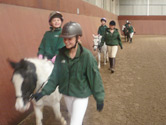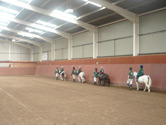 Adult Riding Lessons
Adult class lessons are available Monday - Friday evenings 6.30pm & 7.30pm with classes running for different abilities from beginner to the more experienced rider. Group, Semi-Private & Private lessons available during the daytime Monday - Friday between the hours of 9.30am & 3.30pm. Adult lessons are also available some Sundays, please see our calendar of events for the next dates for 'Adult Riding Sessions'.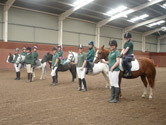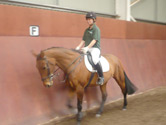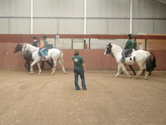 Lessons are held in the indoor or outdoor riding school weather permitting. A double-fenced track has been built around the perimeter of the land where the centre has been built, allowing riders to experience a hack without venturing onto the roads until they are experienced enough.
Download the Rider Registration Form